Expert Tips For Looking Amazing In Wedding Photos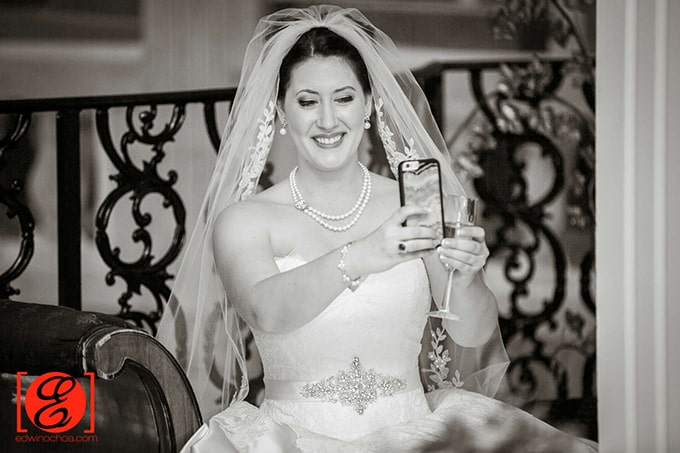 You already know that you look amazing. Your wedding is coming up and you will want to capture those memories for the rest of your life. The best way to do that is by hiring a wedding photographer. A lot of people feel like they're going to look horrible in those photos. This isn't true. You will look amazing. Still, you probably want a little extra encouragement and confidence. Well, you can use the expert tips below to ensure that you look absolutely amazing in your wedding photographs.
Get It Done Professionally
First and foremost, you should try to avoid skimping on your wedding. You probably felt the urge to buy the most expensive dress you could. Well, you should do the same for your hair and makeup. You're probably good at it, but there is a good chance that professional will be even better. After all, they'll know how to make you shine behind the camera. You'll want to use this to your advantage. Getting your hair and makeup done professionally will give you more confidence and it'll allow you to look amazing in all of your wedding photos.
Pick A Proven Photographer
A lot of people do not worry about wedding photos until it is too late. Then, they get them back and they're horrified. This is why you really cannot depend on a friend or family member to take pictures. You need a proven professional. An experienced photographer will know how to get the best shots. They'll also understand how important it is to edit the photos to spruce them up in the end. And of course, they'll be able to do this better than anyone else. With that being said, it is generally best to hire a professional photographer. Be sure to look at their portfolio pictures before making your decision.
Discuss Things with The Photographer
While you're at it, you should go ahead and figure out precisely what you want. Would you prefer to have more family pictures? Or, do you want more pictures of yourself and your significant other? You need to find out what you want and you need to discuss it with your photographer. If you do not discuss your desires in advance, there is a real risk that the photographer will send the whole night focusing on something else. That won't be the photographer's fault either. Have a consulting session with the photographer to ensure that they know what matters most to you.
Take Advantage Of Props
Finally, you should experiment as much as possible. Before the big day, you should try experimenting with props. Get in bed with the girlfriends and open those champagne bottles. Or, you can play around with jewelry and different outfits. Either way, you should have as much fun with it as possible. Props can make a big difference. They'll help tell the story and they'll add more excitement to the pictures as well. Speak with your photographer. They've done this before and they'll be able to help you find out what works well for your wedding.
Lastly!
Have fun! You have spent amount of time planning for this day so enjoy it. If there is one thing many newlyweds regret it's not stepping back and taking in the moment and being thankful for everyone who could be there. If time permits make plan along with your photographer to set aside some time for couple pictures where you and your partner can escape from the chaos and just enjoy some time alone as newlyweds.